Unique Hunting Experience
Hunting on HORSEBACK in Calamuchita's Valley surrounded by enormous mountains, deep ravines and hidden valleys makes for a great fair chase hunting adventure. The horses provide unbeatable access to this beautiful land and the view from the saddle is amazing. Horses not your style? You may also choose to hunt from a 4X4 truck.
Our professional guides know this massive ranch by heart. The use of binoculars is essential and we recommend a quality pair of 10 x 40 optics. The preferred method of hunting is spot and stalk.
RED STAG prime roar is March - mid April. However, post roar hunting is still excellent, exciting and challenging.
You will be able to hunt red deer until July 31st.
WATER BUFFALO are also very plentiful, making this a very exciting up close and personal hunt. They can be hunted year round. BLACK BUCK ANTELOPE is always a client favorite along with MOUFLON SHEEP, FALLOW DEER and MULTI-HORN SHEEP.
Rincon de Luna also features BOW HUNTING and DANGEROUS GAME. Due to the size and type of terrain bow hunters are urged to be patient and allow for an adequate number of hunting days to ensure a successful hunt.
Trophies
A Typical Hunting Day
Starting the day
---
You will start your day with a friendly wake up around 6:00 a.m. The smell of fresh brewed coffee and the aroma of breakfast will await you in the dining room. Your guide will meet you to formulate your plan for the day. After breakfast, you will head out on your hunting search of your dream trophy.
Morning Hunt
---
Game is plentiful and your guide will expertly help you decide which trophy animal should be pursued. Lunch is served from noon to 2:00 p.m. or you may enjoy an outdoor lunch in the field with your guide.
Siesta & evening hunt
---
Later in the afternoon you may take a moment to enjoy a traditional siesta. This is a welcomed break at mid-day until you resume your evening hunt. You might be chasing a trophy that you saw in the morning or be hot on the trail of a newly spotted trophy that has your adrenaline flowing. Generally around 7:00 p.m., you will be back at the lodge for cocktails and dinner and hopefully celebrating a successful hunt!
Hunting Season
The hunting season starts in March with the roaring of the majestic Red Stag. This is an experience you cannot miss and it will last until middle April. After the prime rut has passed, you can still hunt red deer until July 30th. The hunt will be more interesting and challenging as the deer are fully aware of their surroundings. We hunt during the morning and afternoon in this time period. For Fallow Deer, you can hunt them until August 31st. These months are fall/winter in Argentina.
The beautiful Blackbuck Antelope and the techy Water Buffalo can hunted year round and may be combined with other species like the Mouflon or Multi-horn Ram.
At any time of the year you are hunting, you may see puma, foxes, jackrabbits and vizcacha wandering the ranch.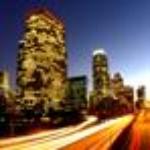 Mike F | Pittsburgh, Pennsylvania
Parque Rincón de Luna, A great mountain escape in Argentina!
I took my stepson on his first international stag hunt and we thoroughly enjoyed the Rincon de Luna experience. The hosts, guide and staff were a delight, complemented with warm Argentine..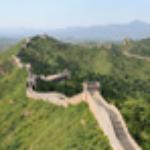 Chris C | Houston, Texas
Parque Rincon de Luna Hunting Lodge
Very beautiful, remote mountain location. Hosts and staff were most gracious. Principally due to weather issues my hunting success unfortunately suffered, principally a lack of game spotted..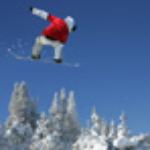 Don C | Algonquin, Illinois
Parque Rincón de Luna!
My wife and I stayed at the lodge in mid-May 2015. The people, lodge, hunting and food & wine were all outstanding. Jesus, Santiago, Louise, Flavia, Oswaldo and Rodrigo all worked very diligently..
Carl C | Portland, Oregón
Special people, special place
My daughter and I hunted with Rodrigo, Santiago and Oswaldo. They were outstanding. We got a very nice trophy red stag "Ciero" and a nice fallow. We thoroughly enjoyed the trip, the staff..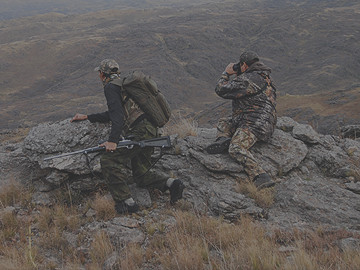 Hunting surrounded with huge mountains, deep ravines and hidden valleys makes for a fair chase hunt.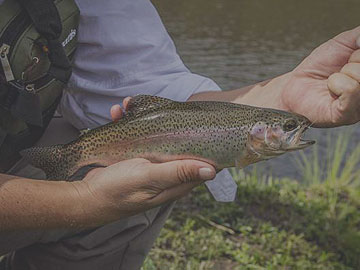 Countless jumps, pools and cold water of our rivers create a perfect environment for the rainbow and brook trout.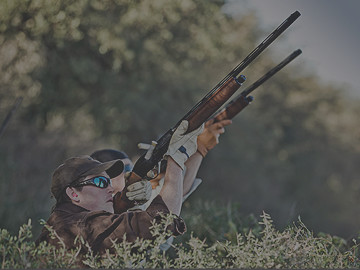 For a greater experience of Argentina, Rincon de Luna suggests and offers upgrades for your hunting experience.