Red Stags in Cordoba
27 de Octubre 2015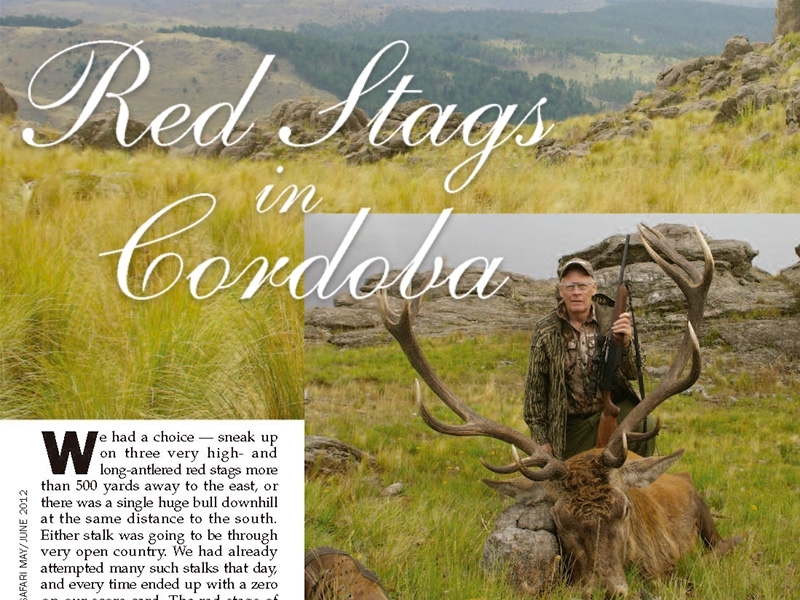 Parque Rincon de Luna by Nick Sisley
"We had a choice — sneak up on three very high- and long-antlered red stags more than 500 yards away to the east, or there was a single huge bull downhill at the same distance to the south. Either stalk was going to be through very open country. We had already attempted many such stalks that day, and every time ended up with a zero on our score card. The red stags of Argentina were proving their smarts to me over and over. Further, these red deer were playing me out because of the territory — steep mountains strewn with boulders the size of
mansions all the way down to mere pebbles with every rock size in between. Though we were only at 5,000 feet elevation, I had stopped numerous times, gasping for air and resting weary leg and other muscles.
Being 70 days shy of age 72 didn't help these physical matters either...."
Read the article complete in this link: Read Article
---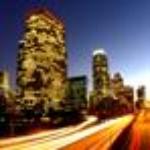 Mike F | Pittsburgh, Pennsylvania
Parque Rincón de Luna, A great mountain escape in Argentina!
I took my stepson on his first international stag hunt and we thoroughly enjoyed the Rincon de Luna experience. The hosts, guide and staff were a delight, complemented with warm Argentine..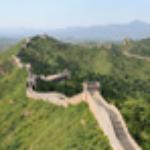 Chris C | Houston, Texas
Parque Rincon de Luna Hunting Lodge
Very beautiful, remote mountain location. Hosts and staff were most gracious. Principally due to weather issues my hunting success unfortunately suffered, principally a lack of game spotted..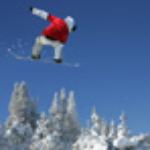 Don C | Algonquin, Illinois
Parque Rincón de Luna!
My wife and I stayed at the lodge in mid-May 2015. The people, lodge, hunting and food & wine were all outstanding. Jesus, Santiago, Louise, Flavia, Oswaldo and Rodrigo all worked very diligently..
Carl C | Portland, Oregón
Special people, special place
My daughter and I hunted with Rodrigo, Santiago and Oswaldo. They were outstanding. We got a very nice trophy red stag "Ciero" and a nice fallow. We thoroughly enjoyed the trip, the staff..