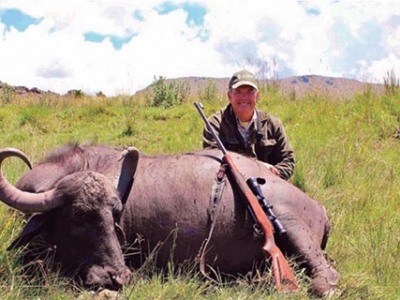 1 Water Buffalo + 4 Full Hunting Days
---
1 Water Buffalo + 4 Full Hunting Days
All Inclusive Package January & February High Season of Water Buffalo
Enjoy 4 Days Big Game hunt in Cordoba, Calamuchita's Valley surrounded by enormous mountains, deep
ravines and hidden valleys makes for a great outdoor adventure. The horses provide unbeatable access to
this beautiful land and the view from the saddle is amazing. Horses not your style? You may also choose to
hunt from a 4X4 truck.
*Note: Upgrade your trip with High Volume Dove Shooting Cordoba´s Capital of the world.
Day 1: After noon arrival to Córdoba International Airport.
Transfer to big game lodge 3.5 hours drive. Prepare the guns and target practice. Night at the lodge.
Day 2: Full day Hunting. Night at the lodge.
Day 3: Full day Hunting. Night at the lodge.
Day 4: Full day Hunting. Night at the lodge.
Day 5: Full day Hunting. Night at the lodge.
Day 6: Moring Departure to Cordoba Int´l Airport.
Included
Professional hunting guides, skinning and preparation of trophies,
full use of ranch facilities .- Hunting Deluxe double occupancy
lodging with private bathrooms
You will receive All meals, breakfast, lunch, and dinner. All
beverages, including selection of the finest Argentine wines, local
beers, and local hard liquor.
Not Included
Hunting Licenses ($65 per day). Gun entry permit: $120 per gun.
Big Game gun rental ($300 for the entire hunt with a box of
ammo) All voluntary gratuities for guides and lodge staff
---
---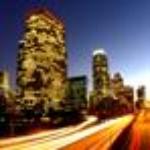 Mike F | Pittsburgh, Pennsylvania
Parque Rincón de Luna, A great mountain escape in Argentina!
I took my stepson on his first international stag hunt and we thoroughly enjoyed the Rincon de Luna experience. The hosts, guide and staff were a delight, complemented with warm Argentine..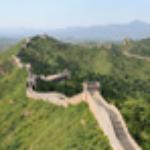 Chris C | Houston, Texas
Parque Rincon de Luna Hunting Lodge
Very beautiful, remote mountain location. Hosts and staff were most gracious. Principally due to weather issues my hunting success unfortunately suffered, principally a lack of game spotted..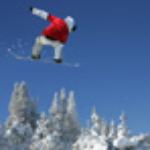 Don C | Algonquin, Illinois
Parque Rincón de Luna!
My wife and I stayed at the lodge in mid-May 2015. The people, lodge, hunting and food & wine were all outstanding. Jesus, Santiago, Louise, Flavia, Oswaldo and Rodrigo all worked very diligently..
Carl C | Portland, Oregón
Special people, special place
My daughter and I hunted with Rodrigo, Santiago and Oswaldo. They were outstanding. We got a very nice trophy red stag "Ciero" and a nice fallow. We thoroughly enjoyed the trip, the staff..