When do you consider the hunt over (when trophy is taken, when hunt period is over, animal wounded, etc.)?
We consider a hunt over when the duration of the reservation is complete. However if a guest wants to extend a stay we can accommodate him subject to availability. If an animal is wounded and not found, the entire trophy will be charge.
---
Where and how are guest greeted?
Guest are greeted in Cordoba International Airport and we provide transportation in and out of the airport. Upon arrival you should look for a sign that will read your name or your party name.
---
Can you plan or arrange extra days and activities if guest want to spend some time in Buenos Aires?
We can recommend a qualified travel agency to assist our guest in these matters.
---
Will Parque Rincon de Luna offer travel services for guests (travel company to handle all flights/transfer, etc.)?
While we do not provide flight reservation services, we can suggest convenient travel itineraries for our guests from their home to Parque Rincon de Luna. We can also recommend a travel agency to assist our guests in finalizing their travel and activity plans.
---
Do you have policy on gratuities?
Gratuities are not included in daily rates or trophy fees, but are much appreciated by Parque Rincon de Luna Staff.
---
Trophy Preparation and Shipping
The trophy shipping is managed by our broker agent, he will request a few forms and documents and dispatch your trophies back home.
Parque Rincon de Luna is happy to refer our guests to the best of Argentina's best taxidermist artisans. However, we often recommend that our guests select a qualified professional in their own country.
---
What is the weather like in Cordoba?
Seasonal weather patterns are most similar toAtlanta (GA) but keep in mind that our seasons fall opposite of our northern hemisphere Counterparts. Winter months in Cordoba are June‐August and summer falls betweenDecember‐March. It is wise to pack a rain jacket in the summer, but most of the rain falls during the evening hours.
---
Reciprocity Fee
As of January 2013 there is an entry fee of USD160 that needs to be paid prior to arrival in Argentina, with credit card. This is a Reciprocity Fee only for U.S., Canadian and Australian citizens, which is valid for 10 years. The easiest way to process this Fee is at www.visatoargentina.com. You will need to print the receipt as the airline will ask for it when you check‐in in the US, and again the Argentine Migrations officer will ask for it upon your arrival to our country.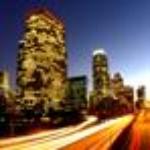 Mike F | Pittsburgh, Pennsylvania
Parque Rincón de Luna, A great mountain escape in Argentina!
I took my stepson on his first international stag hunt and we thoroughly enjoyed the Rincon de Luna experience. The hosts, guide and staff were a delight, complemented with warm Argentine..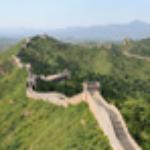 Chris C | Houston, Texas
Parque Rincon de Luna Hunting Lodge
Very beautiful, remote mountain location. Hosts and staff were most gracious. Principally due to weather issues my hunting success unfortunately suffered, principally a lack of game spotted..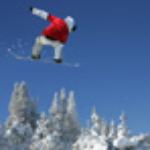 Don C | Algonquin, Illinois
Parque Rincón de Luna!
My wife and I stayed at the lodge in mid-May 2015. The people, lodge, hunting and food & wine were all outstanding. Jesus, Santiago, Louise, Flavia, Oswaldo and Rodrigo all worked very diligently..
Carl C | Portland, Oregón
Special people, special place
My daughter and I hunted with Rodrigo, Santiago and Oswaldo. They were outstanding. We got a very nice trophy red stag "Ciero" and a nice fallow. We thoroughly enjoyed the trip, the staff..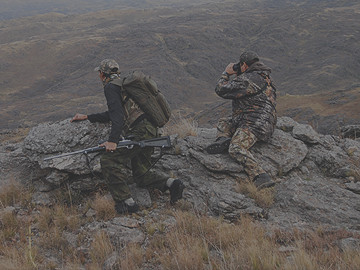 Hunting surrounded with huge mountains, deep ravines and hidden valleys makes for a fair chase hunt.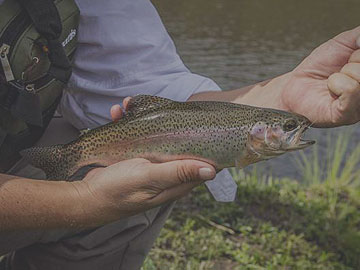 Countless jumps, pools and cold water of our rivers create a perfect environment for the rainbow and brook trout.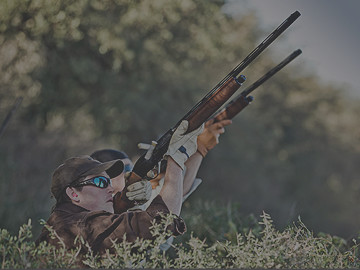 For a greater experience of Argentina, Rincon de Luna suggests and offers upgrades for your hunting experience.